Dave D'Onofrio Yacht Sales has served the yachting community for nearly forty years. Our commitment to our clients remains the foundation of our business and the reason that most of our customers come to us through referral from others. Every member of the team at DDYS is committed to serving our clients during the buy/sell process and throughout the ownership of their boat. Our highly-experienced staff, paired with long-term-relationships with vendors, allows us to provide owners with the insight, knowledge and experience necessary to enjoy their vessel to the fullest, while relying on our expertise to ensure their yacht is well-maintained, safe and reliable. Each member of the DDYS team brings decades of experience in the yachting industry to you, as well as a willingness to support you during all facets of the ownership experience.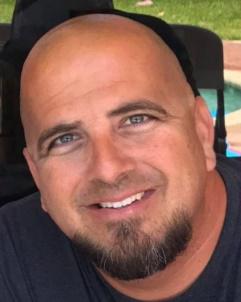 Eric Castillo
Email: [email protected]
Ph: 954-274-5575
Yacht Consultant/Broker
Eric Castillo
Eric joined DDYS twenty years ago as a licensed and bonded Florida Yacht Broker after enjoying a successful career as a professional yacht captain. Since that time, Eric has been involved with vessel sales as well as yacht management, directing the operation of well over one billion dollars' worth of yachts for clients world-wide. His passion for the business is evident and his personal dedication to serving his clients apparent.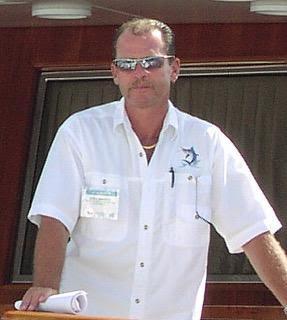 Captain Steven Sharkey
Email: [email protected]
Ph: 954-214-1729
Yacht Consultant/Broker
Steve Sharkey
Steve is a licensed and bonded Florida Yacht Broker with DDYS, in addition to specializing in yacht delivery and management. "To be a competent captain, you have to have total knowledge of the yacht and its systems," according to Steve; his thirty-five years of management and delivery experience on a wide array of vessels throughout North America, the Bahamas and Caribbean have provided a solid foundation of knowledge to support his clients in their yachting interests. Steve brings a wealth of experience and a passion for service to his customers.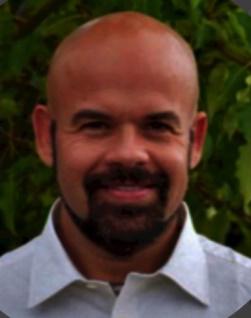 Lance Baldwin
Email: [email protected]
Ph: 954-806-0800
New England Regional Manager
Yacht Consultant/Broker
Lance Baldwin
After growing up in Boston, boating and fishing along the coast from Rhode Island to Maine, Lance lived in South Florida for twenty years, working at DDYS as a broker. Recently returning to the northeast, Lance leads our sales and management efforts in that area. His knowledge of both sail and power boats, experience in the industry, combined with his love for people, make him a great fit for the area! Lance spends a lot of time on the water boating, fishing or relaxing in Gloucester, Massachusetts. He welcomes the opportunity to share his knowledge and excitement for yachting with his clients.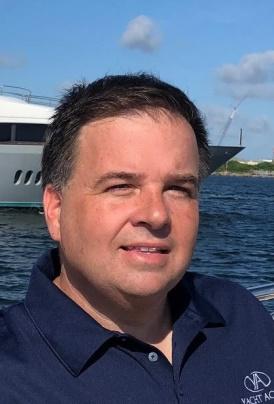 Drew Baldwin
Email: [email protected]
Ph: 954-263-4242
Yacht Consultant/Broker
Drew Baldwin
Drew hails from Boston, growing up in a family that enjoyed the boating lifestyle. He moved to South Florida in his teens and immediately began working in the boating industry, quickly learning that exceptional customer service was the key to success. Soon after relocating, Drew became a licensed and bonded Florida Yacht Broker at DDYS and has enjoyed a consistent sales history, demonstrating a high level of service and commitment to his clients. As a yacht owner himself, he has had the enjoyment of boating all over South Florida with his wife and children, and understands both the pleasure and challenges that come with having a large boat. He readily shares his knowledge of yacht ownership, maintenance and operation with all of his clients, supporting their needs both before and after the sale.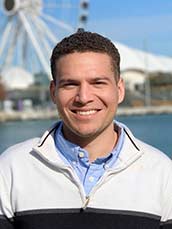 Diego Corona
Email: [email protected]
Ph: 954-554-6932
Yacht Consultant/Broker
Diego Corona
Since becoming a professional yacht captain (100t) in 2015 to recently joining Yacht Access as a licensed and bonded salesperson in 2021, Diego has learned his way around the yachting industry. At such a young age his knowledge in yacht management, charters and sales is a product of the passion he has for boating. Having lived in 7 countries, Diego is multicultural and multilingual thanks to his extensive travels. He graduated with a B.A in Business Management and a B.A in Logistics & Supply Chain Management from Florida International University. Today he actively uses these tools to realize his clients boating dreams.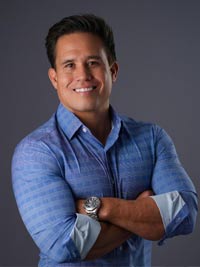 Joe Williams
Email: [email protected]
Ph: 954-804-1035
Yacht Consultant/Broker
Joe Williams
With over 17 years of experience in the yachting industry, 11 of which being Master of yachts up to 208 ft., 100s of successful charters in the Bahams/Caribbean/East & West Coast USA/ Mediterranean East & West, United Kingdom, Alaska, and countless successful refits Joe understands how Paramount relationships are in this great business of Yachting.

Joe was born and raised in Ketchikan Alaska. Growing up on an island there was little doubt a love and familiarity for the ocean would be imbedded. After trying some commercial fishing, he decided to head off to college and in 2004 Joe graduated with a B.A. in Business Management from Fort Lewis College in Colorado. Immediately following college he moved to South Florida and officially started his yachting career. From deckhand to mate, then to 1st officer, Engineer, and eventually to Captain, Joe has worked his way up through the ranks. With drive ,determination, and focus Joe became a captain at 29. At 32 he was running a 141 ft. yacht and by 36 years old he was Master of a 63m, 208 ft. Motor Yacht. After running charter and private yachts all over the world for the industry's most elite clientele the transition to brokering was a natural progression. As a previous Master, Joe has a firsthand familiarization with Benetti, Proteksan/Turquoise, Trinity, Heesen, Oceanfast, Westport, San Lorenzo, Hargrave, Horizon, Azimut, and Lazzara to name a few yacht buliders. Years of operational and Master knowledge is part of what sets Joe apart from other brokers in the industry. The operational experience, international industry knowledge, experience with a wide range of yacht builders, and complete dedication to personal relationships all have allowed Joe early success in Yacht consulting. Joe's ability to provide a prospective buyer or charterer a Firsthand, " Have done it ", viewpoint on quality, ability, performance, limitations, maintenance cost, and resale in an effort to match them with the Yacht that fits their specific needs is one of his greatest attributes.