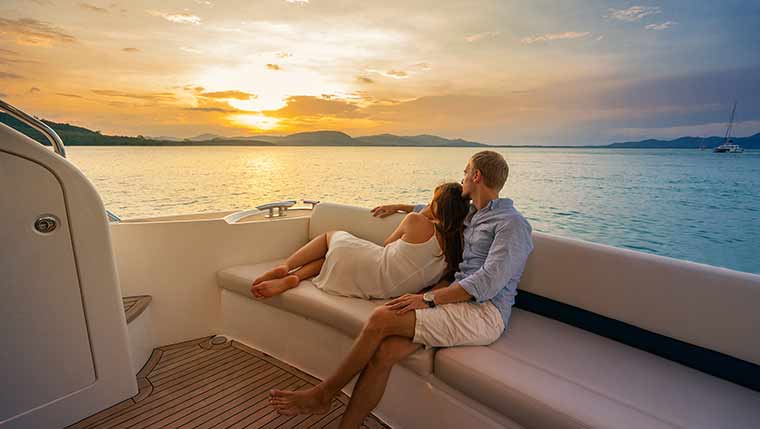 Using An Experience Charter Broker Is Key
Booking a six figure yacht vacation off of an app may be just fine for some; however, if you want to ensure your vacation will be stress-free, you should strong consider using an experienced yacht charter broker such as Yacht Access to ensure your booking is stress-free and without surprises.
Our charter brokers will go over your desires, party size and custom touches you would like on your vacation. This will help guide you to find the perfect crew for your party. Whether you are a foodie looking for a top-rated chef or you are looking to throw a themed vacation; our brokers are good with the personal touch.
Contact our yacht charter team to get started at 954-527-4848.
Location, Location, Location
Before you go, know where you would like to go. Just like choosing the right crew, location is vital to ensuring your yacht vacation is optimal. Our brokers will review with you the time(s) or year and location you are planning your trip and provide experienced insight into the conditions you can experience during your charter as well as provide alternate locations if the conditions may not be ideal.
For some this may be straight forward but there are many things to consider during your yacht vacations such as activities, excursions, events and more. Let our experienced yacht charter brokers work with you to ensure your entire experience is one you will soon not forget.
Booking Your Charter
So now that you have the location, the details and the size of the travel party all worked out… When should you book your charter? Yacht charters are often a seasonal event in most parts of the world so know when to book can save you thousands and in some cases be the difference between finding a charter or not. Whether you have a set date or have a flexible window for booking; our yacht charter brokers will work with you to find the best charter within your budget and booking requirements.
Other Items To Consider
It is our job to consider and address all the things you may have overlooked as well as provide guidance on the details of the charter, such as... Does the yacht provide wifi? How does the chef address food allergy restrictions? Is this verbiage standard in a yacht charter contract?
Contact our yacht charter team to get started at 954-527-4848.